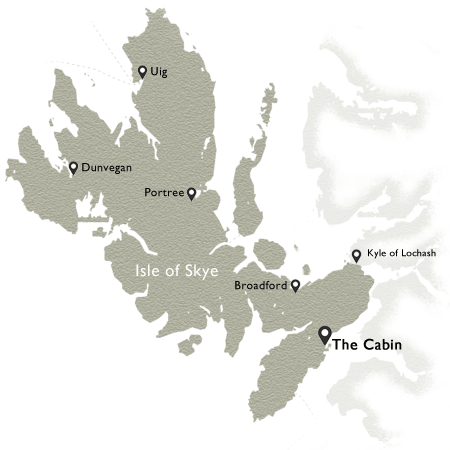 Unique.
It is a word as overworked as it is often misused. Special, yes. Outstanding, perhaps. But unique? Well, we would like to welcome you to a house, a location – an experience – that is exactly that.
The Cabin is an award-winning, turf-roofed house on the Isle of Skye with state-of-the-art environmentally friendly technology married to 5-star luxury and modern design.
Perfect for couples or small parties, it is set in a truly stunning and private shoreside location with unparalleled panoramic views over Isle Ornsay's natural harbour, the Sound of Sleat and the magnificent mountains of Kintail and Knoydart beyond.
Otters, dolphins and a myriad of bird species can be seen by simply standing on The Cabin's deck and taking the time to watch. Yet just a short walk away is the hamlet of Camus Cross and the romantic Hotel Eilean Iarmain with its à la carte dining and welcoming bar.
Solitude without isolation. Ecology with style. Unique.